Overview
At its core, Emtrey is a collaboration tool. After using the Emtrey CLI, a run-through for a project is created and made ready for review. In this doc, you will learn how to review and comment on changes and mark changes as approved and unapproved.
Review Run-Through
A run-through includes Changed, Approved and Unchanged page captures. As you approve changes they will be moved under the Approved lane. It is possible to approve all of the changes for a single run-through in a single click.
| | |
| --- | --- |
| | To mark all changed page captures as approved click the "Mark as approved" button at the top of the run-through page. |
| | To reset all of the approved pages for a run-through, click the "Approved" button at the top of the run-though page. |
Review Changed Page Captures
When reviewing a changed page capture take note that there is a menu on the right side where you can mark changes as approved, unapproved and comment on changes.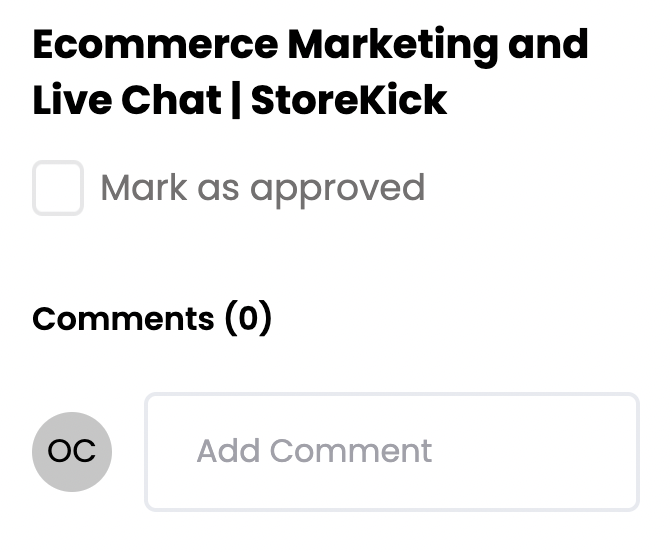 By adding an "@" symbol in a comment you are able to tag and notify a team member in a comment.
Note

By default several breakpoints (e.g. desktop, tablet, mobile) are captured for each page. To quickly navigate between different breakpoints, use the left and right arrows in the nav bar (pictured below).